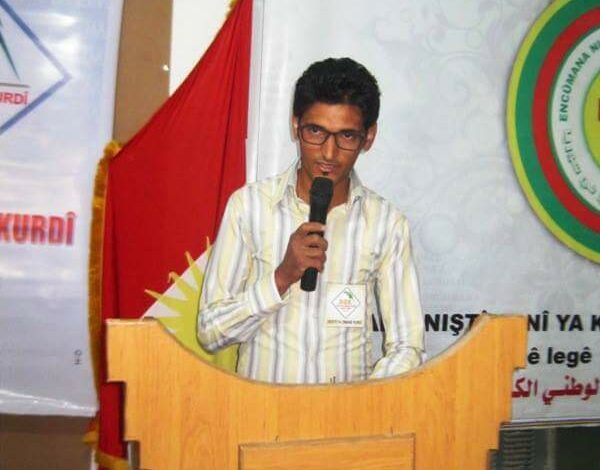 Yekiti Media
PYD Asayish arrested on Thursday 02/09/201, member of Girky-Legy office of Kurdish Yekiti Party in Syria,(P.Y.K.S), Hussein Omar from his shop, which located in Girky-Legy town.
According to Yekiti Media reporter, patrol composed of three car raided Hussein Omar's shop and tampered with the contents of the shop, and confiscated his personal computer, and took him to an unknown destination.
Hussein Omar is acalligrapher and works in advertising field, in addition to the teaching of the Kurdish language within the Kurdish language body, which belong Kurdish National Council office in Girky-Legy Town, and he is only breadwinner for his parents.