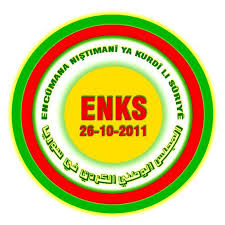 Breaking news
News
Kurdish National Council (KNC) will open a representation office in Berlin, capital the Federal of Germany, with the approval of Ministry of Foreign Affairs
Yekiti Media
Mr.Suleiman Osso, Foreign and National Relations Committee member said to Yekiti Media: The German Foreign Ministry approval of the opening of the office came after diplomatic efforts by Foreign and National Relations Committee، which belong to the Council.
Also Mr. Osso confirmed that their representation office in Berlin will be opened on 8 March. The KNC leader Ibrahim Biro will participate in the opening, else chairman of the Foreign Relations Committee, and members of the Committee.
He added: They are currently working on preparations for the opening ceremony, and sending invitations to official political and diplomatic offices and personalities.
Osso noted that: they will work to establish relationships with all official diplomatic parties in Germany.