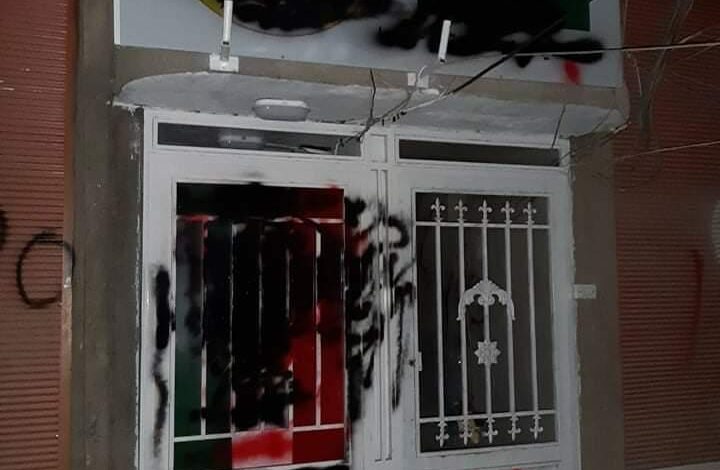 News
"Revolutionary Youth" Attacks KDP-S Office
Elements of the "Revolutionary Youth" organization attacked the office of the Kurdistan Democratic Party in Syria (KDP-S) in the city of Qamishlo.
The Revolutionary Youth operatives attacked the office, located in the eastern part of the city, sabotaging its sign and burning the Kurdish flag while chanting slogans against the Kurdish National Council in Syria.
The Syrian Democratic Forces (SDF) condemned the attack, vowing to hold the attackers responsible.
Mustafa Bali, head of SDF's media office, said in a statement that such acts harms ongoing Kurdish unity talks between the KNC and PYD.
The Revolutionary Youth organization is affiliated with the Democratic Union Party (PYD) and during the year 2017 it attacked and burned a number of offices of the Kurdish National Council and its political parties in the city of Qamishlo.