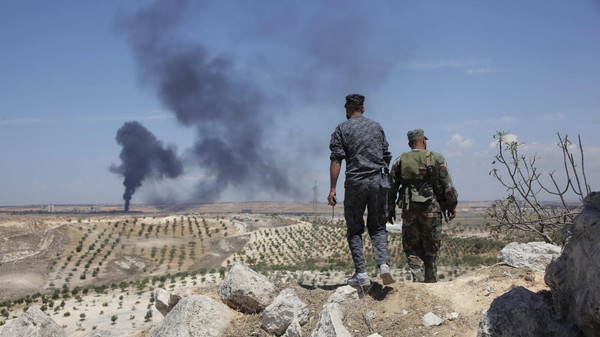 Syria's Defence Minister General Fahd al-Freij began a visit Tuesday to key ally Iran to discuss cooperation between the two countries' armies, Syria's official news agency SANA said.
The trip to Tehran comes after a series of recent military losses for President Bashar al-Assad's regime, which is battling an uprising that began more than four years ago.
During the two-day visit, Freij and his Iranian counterpart will discuss "strengthening coordination and cooperation between the two allied militaries particularly in tackling terrorism and common challenges in the region."
The Syrian government labels all those seeking Assad's overthrow "terrorists".
The Syrian conflict began in March 2011 with anti-government protests but spiraled into a war after a regime crackdown.
More than 220,000 people have been killed and half the country's population displaced by the conflict.
Tehran has remained a staunch backer of Assad's government, offering military advisors and credit lines to bolster his regime.
Lebanon's Iranian-backed Hezbollah movement has also offered support to Assad's forces, sending fighters to help his troops on the battlefield.
But Assad denied in a recent interview that Iran had dispatched any troops to Syria.
"We invited Hezbollah, we didn't invite the Iranians. They're not here, they didn't send any troops," Assad told France 2 television last week.
"We have regular relations for more than three decades. We have commanders, officers coming and going between the two countries. This is the kind of cooperation that existed for a long time. This is different from fighting."
By AFP | Damascus