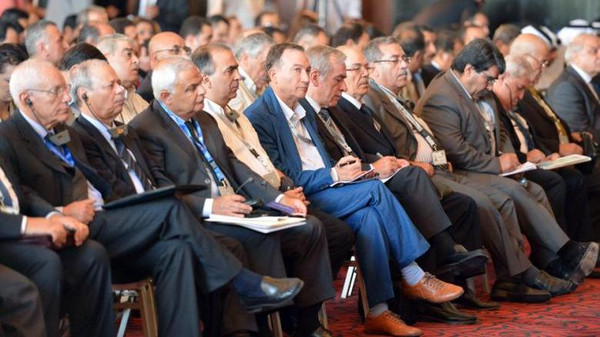 News
Syria dissidents to discuss ways to end war
Opponents of Syrian President Bashar al-Assad's regime will meet in Cairo to try to reach a common "vision" to end the nearly four-year war, an opposition source said Wednesday.

"Several opposition groups and individuals have been in talks for more than two months, and we have been in contact with them to try to reach a joint vision to solve the crisis," said Munzer Khaddam of the National Democratic Body for Democratic Change, which is tolerated by the regime.

A "national gathering" is planned in Cairo, followed by a second meeting in Moscow, Khaddam told AFP without giving a timetable.

Twelve opposition groups as well as Kurdish officials and members of the exiled opposition National Coalition will join the Cairo meeting, said Khaddam.

Most of the dissidents due to attend are tolerated by Assad's regime.

Another opposition source said the meeting was expected to take place in mid-January.

It comes amid a Russian-sponsored bid to restart the peace process that would include talks between government officials and opposition members .

Assad has said he backs the efforts by his key ally.

In November, Russia held separate meetings in Moscow with a top opposition leader, Ahmad Moaz al-Khatib, and with a delegation headed by Syrian Foreign Minister Walid Muallem.

Syria's war began as a pro-democracy revolt, but morphed into a multi-sided civil war drawing foreign jihadists after Assad's regime unleashed a massive crackdown on dissent.

More than 200,000 people have been killed, and half the population have been forced to flee their homes.
alarabiya.net