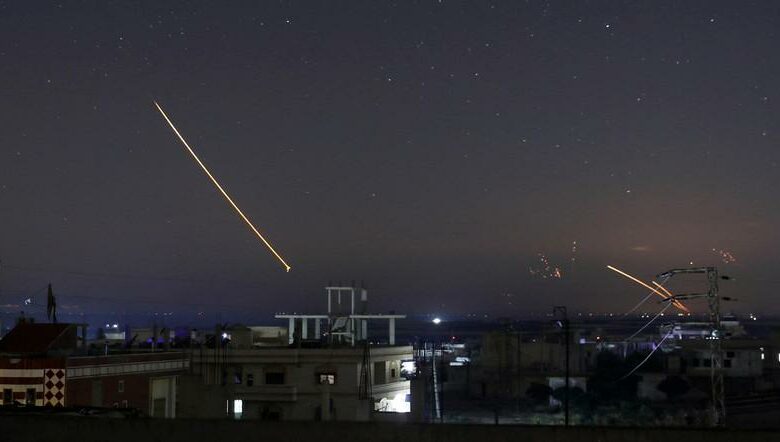 The Syrian air force shot down a "hostile target" that was flying over the town of Kiswah, south of the capital Damascus, state media said.
State media quoted a military source but did not specify what the target was or where it came from.
Meanwhile, Israeli army has denied that any of its fighter jets have been shot down in Syria.
Syrian army said that it continues to "repel aggression" over Southern Syria and that its air defenses have downed several "hostile targets", according to state media.
Hezbollah base
Syrian opposition sources on the ground said the area was close to where the Iranian-backed Hezbollah group has a powerful presence with several bases.
Israel, concerned that Iran's growing presence in Syria poses a threat to its own security, has struck dozens of Iranian and Iran-backed positions in Syria over the course of the seven-year conflict.
Iran is a key ally of Syrian President Bashar al-Assad and supports a number of militias that have fought alongside the Syrian army and its allies.
Tehran has expanded its military presence in Syria through its proxies, and Hezbollah is by far the biggest militia.
alarabiya