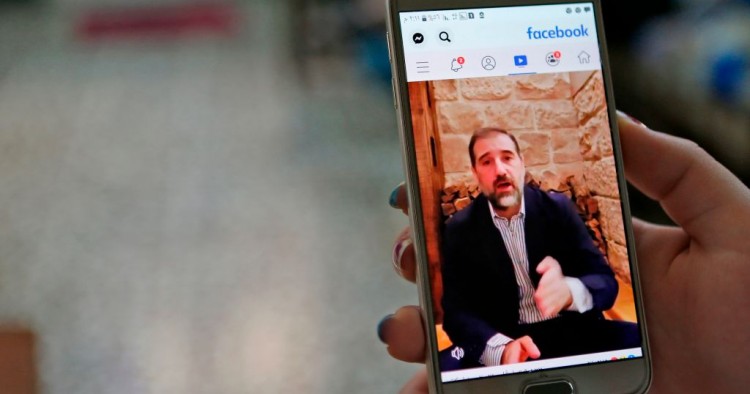 Syrian security services have arrested 12 officers and regime forces accused of having ties to business tycoon Rami Makhlouf, Syrian President Bashar Assad's cousin. This took place while another eight that have been arrested under the same charges were released.
"The large-scale campaign by the regime's intelligence service is still underway, since it has been launched with the purpose of arresting several regime officers and soldiers, as well as employees working for Rami Makhlouf," the Syrian Observatory for Human Rights said in one of its reports.
According to Observatory statistics, regime security services have arrested at least 51 regime officers and soldiers since the start of the campaign in mid-April.
They were arrested for "dealing with foreign bodies and embezzling state funds".
Reliable sources have informed the Observatory that regime intelligence arrested nine ex-fighters of the "Al-Bostan Association". This brings to 85 the number of managers, employees and ex-fighters arrested for their connection to Makhlouf's businesses. They were arrested in Damascus, Aleppo, Homs, Latakia and Tartus.
Earlier this week, Makhlouf revealed that he had set up a web of offshore front companies to help Assad evade Western sanctions.
In a social media post blasting the government for investigating his business empire, he said authorities are expelling all investors save for warlords who have made their fortune exploiting the nine-year war in Syria.
One of Syria's richest and most powerful businessmen, Makhlouf said security forces were now targeting Cham Holding, the centerpiece of a vast business portfolio much of which has been seized by the cash-strapped government.
The former Assad loyalist said security forces were pursuing contracts signed by the company on suspicion he had embezzled funds abroad.
"They fabricated our embezzlement of funds and transferring it to our accounts abroad … Stop these unjust claims and read well the contracts," Makhlouf said in a Facebook post.
"These companies' role and aim is to circumvent [Western] sanctions on Cham Holding."
Makhlouf, who has helped bankroll the ruling family and its supporters, brought in 70 investors nearly 15 years ago to set up Cham Holding. It is the largest Syrian company by capital and has a monopoly on key property developments.
aawsat