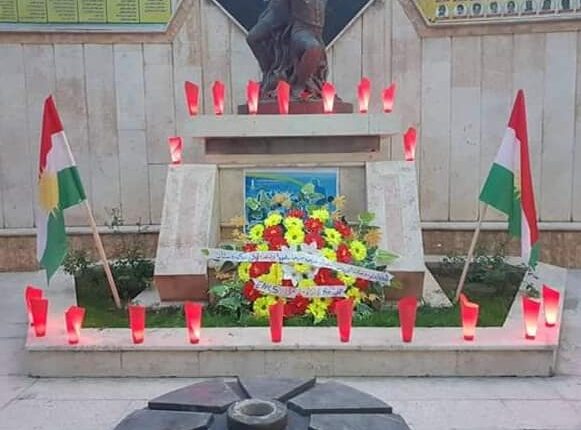 Amuda city held the fifty,eight anniversary for the holocaust of Amuda,s cinema in the courtyard of the cinema on Tuesday 13 November 2018
And Many delegations visited the courtyard of the cinema and put roses on the Memorial and candles were also lit in commemoration for the Martyrs,souls .
And also a delegation from Kurdish national council "ENKS" visited the cinema courtyard, And a word centered around the tragedy which happened to the city oneness of unity between Syria and Egypt in 13-11-1960 and there were 280 victims of the fire.
It,is worth mentioning that the
holocaust
happened while viewing the movie "A crime in the midnight" for supporting Algerian revolution in Shahrzad cinema.