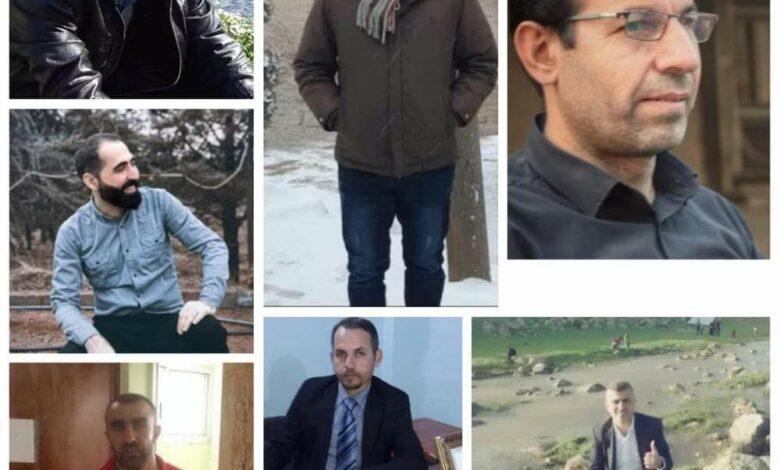 Breaking news
News
The arrest teachers in the town of Girke Lege … and a demonstration calling for their release
Yekiti Media
On Saturday, February 6 and Sunday, February 7, 2021, the PYD Esayish arrested a group of teachers in the town of Girke Lege.
The arrests campaign included teachers of special courses for the regime curricula of the preparatory and secondary stages, and they are:
1- Marwan Jamil Muhammad / Chemistry.
2- Fakhr El Din Issa / French language.
3- Azad Khaled / French.
4- Tariq Ramadan Muhammad / Arabic language.
5- Diyar Muhammad Zaki Youssef / Mathematics.
6- Lazkin Yaqoub / Mathematics.
7- Naji Mustafa Moussa / Arabic language.
8- Ali Hajj Ali / Arabic language.
9- Muhammad Al-Abdullah / Arabic language.
10- Thamer Al-Rashan / Sociology.
11- Ahmad Al-Hamid / Arabic language.
12- Muhammad Al-Khalaf / Arabic language.
13-Bashar Al-Farra / chemistry.
14 – Ahmed Abbas / physics.
On Tuesday, February 9, dozens of students and families of some teachers organized a protest demonstration in the town's market demanding the release of the arrested teachers, and demanding freedom to choose curricula.
The demonstration was met with the deployment of more than 100 armed men, and the demonstrators were surrounded from the beginning of the march from the town's market to the front of the Asayish Center, the Union Party (PYD).
The people of Syrian Kurdistan refuse to go to schools that are under the administration of the Democratic Union Party, due to the ideology of the curricula, and their lack of recognition by the official international bodies.
Student Hawler Hajj Hasan told our website that the courses have stopped in the current period, but they continue to study through social media, confirming their refusal to arrest the teachers and creating a state of fear and panic in the Kurdish regions.
Numerous sources confirm that the children of the leaders of the Democratic Union Party, officials of the Autonomous Administration and the rest of the bodies associated with it, are registered in schools under the control of the Syrian government in the cities of Qamishlo and Hasaka.
The General Secretariat of the Kurdish National Council in Syria issued a statement denouncing the arrests in the city of Amuda and the town of Girke Lege.