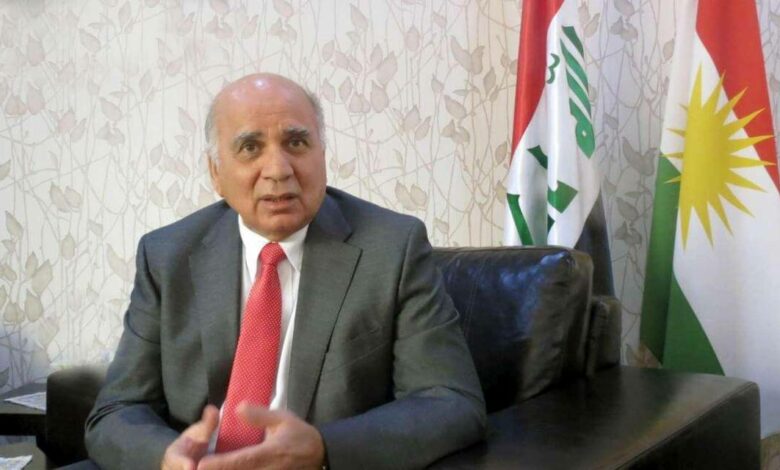 Two Kurds have been appointed as ministers under Iraqi Prime Minister Mustafa al-Kadhimi as lawmakers voted on the vacant cabinet positions after months of uncertainty.
Fuad Hussein of the Kurdistan Democratic Party (KDP) is now Iraq's foreign minister, joining Judge Salar Abdulsatar – of the Patriotic Union of Kurdistan (PUK) – appointed as justice minister on Saturday.
Kurds now hold three of 22 cabinet positions, with Nazanin Mohammed previously voted in as Construction, Housing, Municipalities, and Public Works minister.
Iraq's former finance minister, Fuad Hussein is a seasoned politician and a close confidant to former Kurdistan Region president and KDP leader Masoud Barzani.