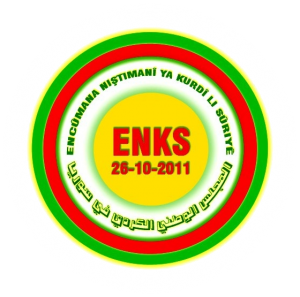 Breaking news
News
The Kurdish National Council calls on the United Nations to end the violations and policies of the PYD administration
Yekiti Media
The Kurdish National Council, on Tuesday, September 19, 2023, organized a protest against the PYD administration's increase in the price of diesel in front of the United Nations headquarters in Qamishlo city in Syrian Kurdistan. The Council submitted a memorandum to the Secretary-General of the United Nations demanding that the necessary measures be taken to stop the violations and policies of this administration, and the Peace and Freedom Front and the organization participated. Assyrian democracy in protest.
During the protest, Suleiman Oso, a member of the Presidency of the Kurdish National Council, delivered a speech by the Kurdish National Council, and Bashir Saadi delivered a speech by the Assyrian Democratic Organization.
Below is the text of the memo:
On behalf of the masses that gathered in front of the United Nations headquarters in Qamishli city, in Syrian Kurdistan, we address you, in response to the statement and call launched by the Kurdish National Council of Syria on September 18, 2023, which expresses the Council's rejection of the practices and policies pursued by the administration affiliated with the Democratic Union Party (PYD) in the areas it controls in Syria.
The statement indicates that these policies have exacerbated the difficult living and economic conditions of all Syrians, and narrowed their scope for hope. It also points out that these policies include continued arrests of activists and members of the Kurdish National Council, raising the price of diesel fuel, and imposing exorbitant taxes and royalties on citizens.
The Kurdish National Council believes that these practices and policies lead to more anxiety and instability in the region and push people to migrate further, and demands to put an end to them and respect for the rights of citizens to a free and dignified life.
We hope that you will take this statement into consideration, and take the necessary measures to stop the practices, violations, and policies pursued by the Democratic Union Party (PYD) administrative and to ensure respect for human rights, and cancel the decision to increase fuel prices.
His Excellency the Secretary-General:
We appeal to you to resolve the Syrian crisis quickly by implementing Resolution 2254 and ending the suffering of the Syrian people.
Sincerely.
The Kurdish National Council in Syria
Qamishlo, September 19, 2023