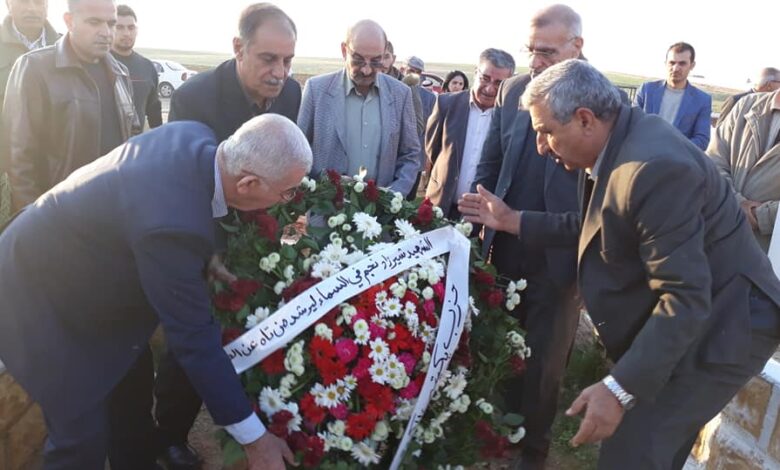 Breaking news
News
The Yekiti Party Hold the 3rd anniversary for the Peshmerga Martyr "Sherzad"
The Kurdish Yekiti Party hold the 3rd anniversary commemorative ceremony for the fighter Sherzad Mahsom of "roj Peshmerga" in ALHlalya cemetery in ALQamishly city in Kurdistan Syria.
And during the ceremony the deputy secretary party Hasn Salh valuated the Martyrs and their sacrifices in defense of Kurdistan Land.
The Martyr,s Father "Mahsom" thanked the attends for their present and their participation in his son,s commemorative ceremony.
ALPeshmerga Martyr "Sherzad" was Martyred on 12-11-2015 in shangal liberation battle in Kurdistan Iraq against   the organization of the Islamic State "ISIS".