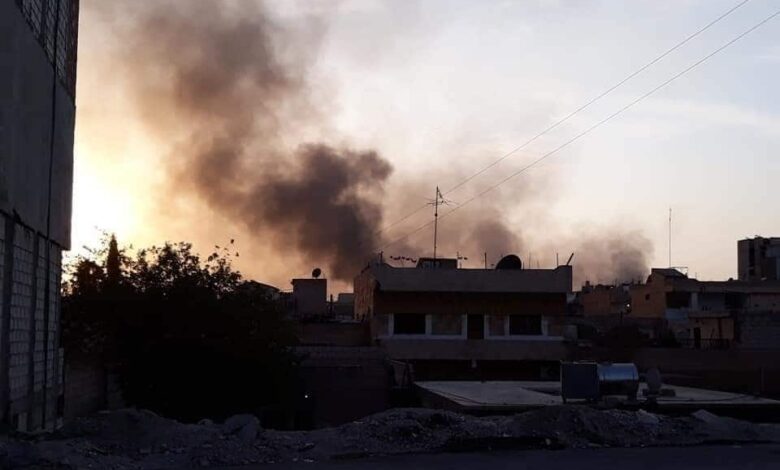 Yesterday, the Turkish army started a military operation against Syrian Kurdistan and targeted the military positions of  Syrian Democratic Forces on the border strip. The shelling also targeted residential neighborhoods in Kurdish cities.
The Turkish army used fighter planes and heavy artillery, and bombarded the countryside of Dirk/Almalkya and Kobani/Ain Alarab, the town of Trbe Sbe/Alqahtanya, the center of the towns of Cree Sbe/Tl Abyd, Sari Kaneh/Ras al-Ain and Qamishlo, and clashes broke out with medium and light weapons on the outskirts of the cities of Amuda and Darbasiyah.
"The Turkish army removed the concrete blocks of the border walls near Tal Halaf town in the western outskirts of Serekaniye
As a result of the Turkish bombardment, the couple, Muhammad Ismail, Rabia Ismail, were killed in the countryside of the town of Cree Spey and Akram Ali in Qamishlo city yesterday.
Residents have been displaced from bombed cities to safer areas.
The United Arab Emirates, Saudi Arabia, Egypt, Lebanon, Bahrain, Jordan, France, the Netherlands and Germany denounced the Turkish military operation.
US President Donald Trump has agreed to impose major economic sanctions on Turkey.