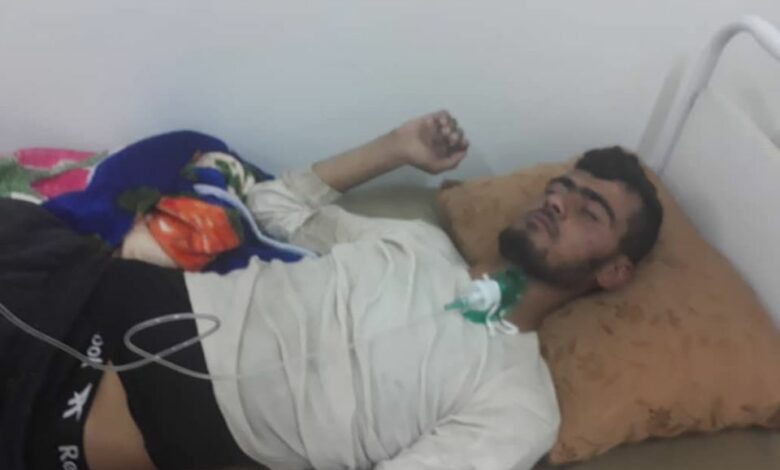 A young Kurdish man was martyrdom and several others by suffocated on Friday due to the launch of the Russian-Turkish joint patrol gases on the crowd of protesters in the border village of Sarmasakh north of the town of Kirkeh Lakeh to.
Yekiti Media correspondent in Alian said that eight military vehicles, four of them Turkish and four Russian, entered around 9 am from the Turkish side after removing part of the separation wall. They thrown by stones And a variety of vegetables and fruits by the protesters,  the patrol  turned to the border village of Sarmasakh north of the town of Kirkeh Lakeh to.
Our correspondent said that the popular protests were renewed in the village of Sarmasag, noting that the joint patrol fired gas at the protesters, while a Turkish military vehicle ran over the young Sarkhbon Omar, a resident of the village of Tal Jamali, east of Kirkeh Lakeh, to die of injury.
In the same context, the nurse Esam Mohammed said that five people suffering from suffocation cases arrived at the  Ambulance Department in Rumailan, stressing that the injured were suffering from shortness of breath and vomiting, and a general weakness in the body, pointing to the providing of first aid and transport them to the hospital of Dirk.
Our correspondent in Dirk confirmed that ten cases of suffocation arrived at the hospital because of the release of gas at them.
It is noteworthy that the joint Russian-Turkish patrols on the border strip comes after a meeting between Turkish President Recep Tayyip Erdogan and Russian Vladimir Putin in Sochi, Russia at the end of last October, which was preceded by coمntact and coordination between the commander of the Syrian Democratic Forces Mazloum Abdi, and the Russian Ministry of Defense.
It is worth mentioning that the areas in the border strip saw the deployment of the Syrian regime army and the withdrawal of the YPG, and is witnessing the conduct of US patrols, especially in oil fields.