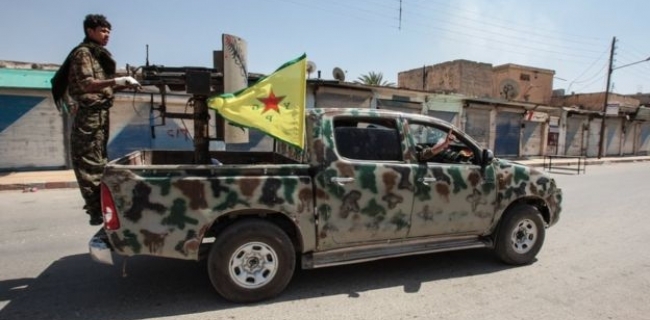 On Sunday, the Turkish Army shelled three villages west of the city of (Kobani) in Kurdistan Syria.
Residents in the area said that Turkish troops stationed on the Syrian border shelled the villages of Zor Maghar, Ashma, and Sharkhli using artillery and tank missiles.
The shelling marks the first Turkish military escalation against areas controlled by the Syrian Democratic Forces (SDF) after the Turkish President Recep Tayyip Erdogan stated that Turkey will focus their efforts on gaining control of the SDF areas east of the Euphrates river instead of "wasting time" on the city of Manbij, Eastern Aleppo.
People Defence units "YPG" which affiliate to Democratic Union "PYD" overrule on Democratic Syrian Forces "QSD".