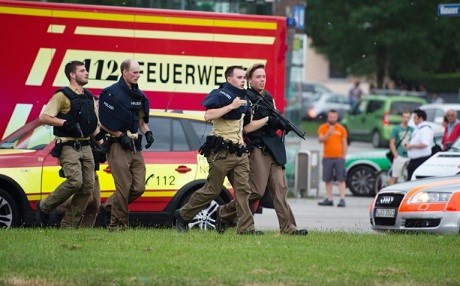 ERBIL, Kurdistan Region – A shooting in a shopping centre in Munich, Germany has killed at least eight and wounded several others, some seriously. German police believe there may be three shooters; they are still searching for the perpetrators who they describe as "dangerous." A major police operation is underway in the area.
Rudaw spoke with a Kurdish resident of the city who was inside the shopping centre where the shooting occurred.
"Our home is near the shopping centre. My wife, my children and I went to shop at the centre," Rezan Kheder told Rudaw.
"When we entered the centre, we heard gun shots," he said. "I saw someone wearing black clothes shooting with a pistol."
Kheder added that he had heard there were four gunmen but he had not been able to see them due to the crowds.
"I saw six to seven people dead and two others wounded," he added.
He told Rudaw via phone that some two hundred people are inside the shopping centre.
"We are seeing police in the distance. They are trying to control the situation," he said, adding that in addition to his wife and children, there is another Kurdish woman from Sulaimani inside the centre.