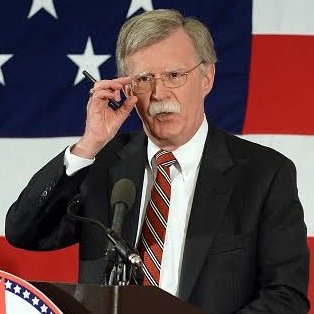 Efforts to stop Iran from "funding terror, destabilizing the globe, and breaking international sanctions" are underway, US National Security Adviser John Bolton said in a tweet on Monday.
Bolton also urged authorities to prevent the Iranian tanker Adrian Darya 1, currently heading to Turkey, from off-loading in port or at sea.
The vessel, previously named Grace 1, was seized in Gibraltar in July on suspicion that it was carrying oil to Syria, a close ally of Iran, in violation of European Union sanctions.
The Grace 1 had originally flown the Panamian flag but Panama's Maritime Authority said in July that the vessel had been de-listed after an alert that indicated the ship had participated in or was linked to terrorism financing.
The initial impounding of the Grace 1 kicked off a sequence of events that saw Tehran seize a British-flagged oil tanker in the Gulf two weeks later, heightening tension on a vital international oil shipping route.
That tanker, the Stena Impero, is still detained.
The two vessels have since become pawns in a bigger game, feeding into wider hostilities since the United States last year pulled out of an international agreement to curb Iran's nuclear program, and reimposed economic sanctions.