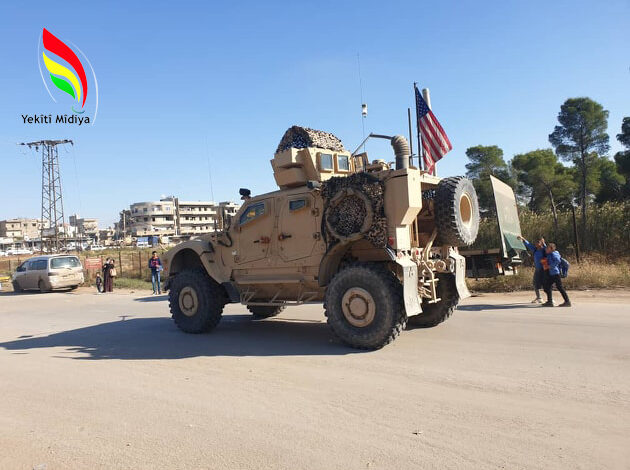 The United States military has begun building a new base in Kurdistan Syria in the city of Hasakah.
reporter of Yekiti Media said  that the U.S. maintains another base outside the city, "but this is the first time that U.S. forces have begun building a base in the city center."
"The U.S. flag is now raised over a building," said reporter , adding that "it is not clear how many American soldiers will be stationed at this location, but their armored military vehicles are here and it looks like they are still constructing parts of it."
The base is located near a major prison that holds hundreds of IS fighters. The SDF says it currently holds about 2,000 IS foreign fighters and 12,000 IS-affiliated women and children.
US-Russian tensions
The move comes as tensions continue to grow between U.S. and Russian troops in the Kurdish-majority region.
On several occurrences recently, U.S. forces have prevented Russian military convoys from carrying out patrol missions in northeast Syria.