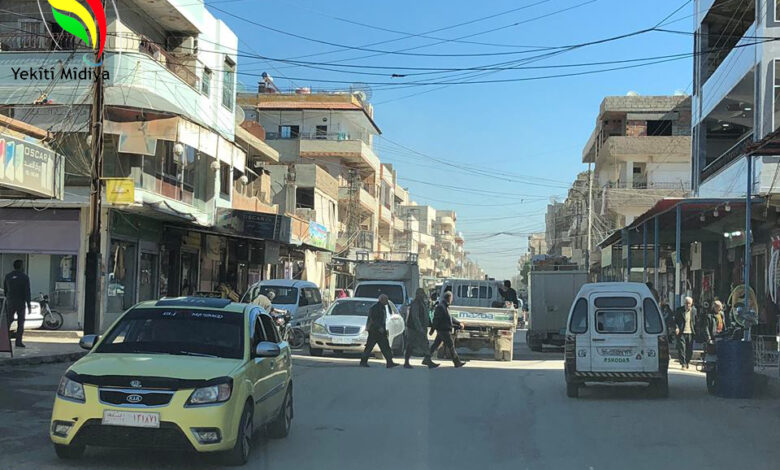 US Special Representative for Syria, James Jeffrey, said only the Damascus regime and Constitutional Committee in Geneva are the two internationally recognized parties that deal with the Syrian crisis.
He underlined the need for a ceasefire in Syria and announced that Washington maintains its position that there can be no reconstruction assistance to Damascus until there is a credible and irreversible political process in line with United Nations Security Resolution 2254.
"We believe that this position is consistent with many of our European and Middle Eastern partners. We will work closely with them to ensure that this pressure is maintained," he indicated.
Meanwhile, UN special envoy to Syria, Geir Pederson, stated that 150 men and women gathered in Geneva to launch a "Syrian-led, Syrian-owned, credible, balanced, and inclusive Constitutional Committee facilitated by the United Nations."
Pederson was speaking in a briefing to the Security Council, calling it a "potentially historical moment," adding that the launch was a sign of hope for the Syrian people and a chance for the Syrian parties to begin a direct dialogue.
Confidence is necessary for the political process to proceed, and the dynamics on the ground need to change, starting with full respect for international humanitarian and human rights law and protection of civilians, he said.
He expressed deep concern over renewed violence in the Idlib province, noting that its 3 million inhabitants had sought refuse in the region from other parts of the country.
Pederson also addressed the recent developments in the northeast, including the Turkish military incursion, regime deployment following an understanding with the Syrian Democratic Forces, and a Turkish-Russian understanding leading to joint patrols along the Turkish-Syrian border.
He noted that those understandings have reduced violence in the area, however, he cautioned that reports of clashes and shelling continue.
He also addressed the Israeli air strikes near Damascus, calling all parties to step away from any "trend that could lead toward a deeper international conflagration over Syria and deeper infringement of its sovereignty and territorial integrity."
The threat of resurgent terrorism also underlines the need for a cooperative approach, the envoy stressed.
He reiterated his call for the unilateral release of detainees and for steps to clarify the fate of missing persons, along for a broader set of reciprocal confidence-building measures.
"All such efforts should lead towards the establishment of a safe, calm and neutral environment, allowing any constitutional reform to be matched by improving conditions on the ground. That could set an environment for inclusive, free and fair elections in line with Security Council resolution 2254 (2015), and contribute to voluntary, safe and dignified return of refugees."
Russia's Permanent UN Representative Dmitry Polyanskiy asserted that no outside players should interfere in the Constitutional Committee's work or impose artificial deadlines.
Polyanskiy noted that improvements on the political track will now allow for the delivery of comprehensive humanitarian assistance. He also warned that terrorists continue to threaten peace and security in Idlib and elsewhere, cautioning against putting forward extremist groups as "moderate opposition" or "local authorities".
China's Representative Wu Haitao discussed the importance of a political settlement for the Syrian crisis, calling for full respect for the country's sovereignty and territorial integrity. He urged the parties to use the Constitutional Committee process to narrow divisions and build mutual trust.
The Syrian Representative, Bashar Jaafari, announced that the regime was positive regarding the preparatory stage for the committee, stressing that external interference is the greatest threat to its members.
Before the session, Jeffrey said the current situation in Syria is worrisome, and all long-range missiles fired by the regime and smuggled by Iran threaten Israel, Jordan, Saudi Arabia and Iraq.
aawsat