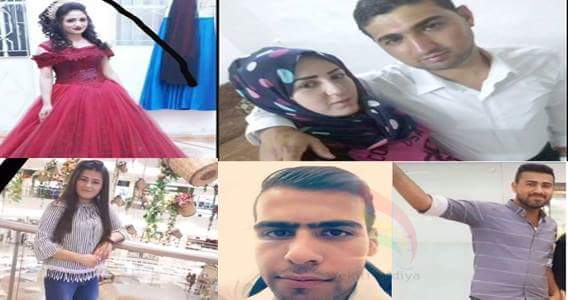 Yekiti Media
6 People from Kurdistan Syria died drowning near Greece coasts on Sunday 30 August.
The victimes are Nechirvan Aslan, his sister Hengvin and his wife Donia Othman, they were from ALqamshly city.
The other 3 victimes were from Derik City, their names are Anas morad, his sister
Enas and another young man, his name Hussen Haje.
The victimes were staying in Faideh Camp for refugees in Duhok city in Kurdistan ALiraq.
Alat of Kurdish refugees were drowning in the sea through tjheir attempts to reach to Europe since 2011.