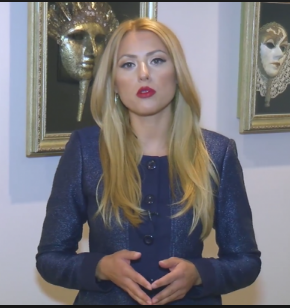 The rape and murder of a Bulgarian journalist was an "execution" and meant as a warning, according to an investigative website.
Viktoria Marinova's body was found on Saturday in a park by the River Danube in the northern town of Ruse.
The 30-year-old victim, who had reported on an investigation into alleged corruption involving EU funds, suffered blows to the head and had been suffocated.
Ruse prosecutor Georgy Georgiev said her mobile phone, car keys, glasses and some of her clothes were missing.
The murder case has shocked fellow journalists and sparked international condemnation.