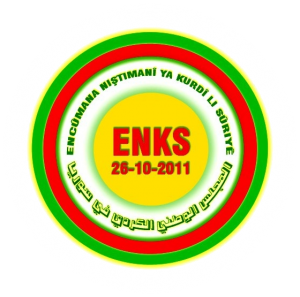 Yekiti Media
.
The General Secretariat of the Kurdish National Council in Syria condemns in the strongest terms the false propaganda and fabrications that were circulated on websites and Facebook pages affiliated with the Democratic Union Party in Syria, against the leaders of the Kurdish National Council (Muhammad Ismail, Suleiman Owusu, Majdal Deli) after they falsely reported the withdrawal of some parties from The Council after its last meeting.
All these rumors are propaganda and fabrications within a systematic campaign to discredit the Kurdish National Council and its national leaders in order to intimidate them, and aim to cover up the failure of the Democratic Union Party administratively and politically.
In this regard, the General Secretariat of the Council, the Democratic Union Party, bears any abuse that may be directed at them or other leaders of the Council.
The General Secretariat confirms that these false propaganda and fabrications will not harm the Kurdish National Council in Syria, and the Council will continue to work to achieve its goals in serving the cause of the Kurdish people, and the struggle for a federal, democratic Syria based on equality and justice, whose constitution recognizes the rights of all Syrian components.
General Secretariat of the Kurdish National Council in Syria
Qamishlo, September 13, 2023