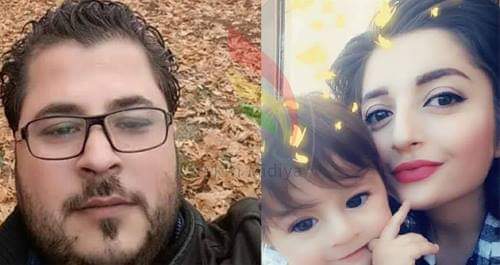 Yekiti Media
three people martyed yesterday on Monday 22 October 2018 by explosion of landmine in Afrin countryside.
The explosion of landmine happened during their attempt to survive from factions that allied with the Turkish occupation when the citizen Hamoda Byro and his wife Tolin and their little kid lost their life during that attempt to escaping.
Dozens of Kurdish civils lost their life due to same explosions in Afrin and countrysides after Turkish occupations in March 2018.
Alot of horrors and crimes committed by the Islamic oppositions factions to Kurdish people in Afrin city since the Turkish occupation in last March.