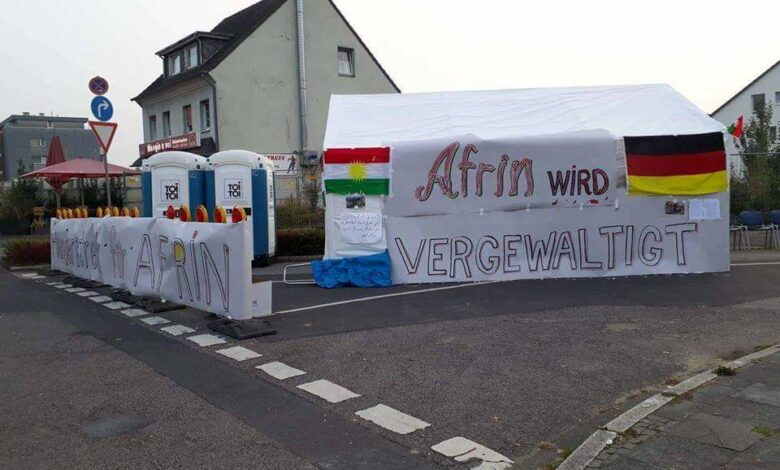 Yekiti Media
Over five days the independent activists from Kurdistan Syria organized a hunger strike in front of the Turkish consulate in koln city in Germany.
The strike campaign started from Tuesday 16 October till Saturday 20 October 2018.
The strike campaign was under the slogan (We shall die of starvation to live for Afrin).
And during the strike campaign the activists lifted the pictures of the massacres committed by the allied factions to the Turkish occupatio in Afrin city.
And the activists distribute pamphlets about the hunger strike campaign and they gave away acopy from it to the Turkisk consulate in koln city by the help from managers in (Die Linke Party).
The message includes the crimes and the violations of the factions which allied with the Turkish occupation of killing, kidnapping, torturing, displacement, robbery and lotting in the right of Kurdish citizens in Afrin.
A lot of Kurdish political and cultural events in Germany solidarate with the strike campaign by visiting them in the tent of strike.