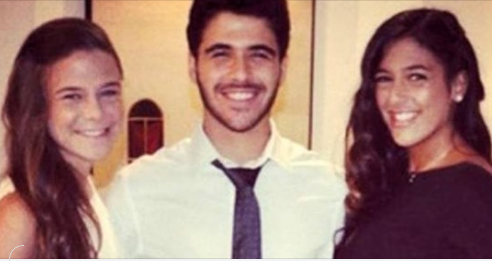 A member of Syria's ruling Assad family who received hundreds of thousands of pounds while studying in London has forfeited the contents of her UK bank account.
Following an NCA investigation, a forfeiture order was granted at Westminster Magistrates Court today (May 21 2019) on a sum of £24,668.24 held by 22 year old Aniseh Chawkat – niece of Syrian ruler Bashar al-Assad.
Fifty-six cash deposits were paid into Chawkat's account at branches of Barclays across England during 2017 and 2018. These totalled more than £150,000, despite her having no identifiable source of income.
The NCA asserted that this activity is consistent with the use of an informal value transfer system which may result in the laundering of criminal cash and, in this particular case, had the effect of circumventing EU financial sanctions designed to restrict the use and availability of Syrian regime funds.
Both Aniseh Chawkat's mother, Bushra al-Assad (also known as Bushra Shawkat or Chawkat), and her uncle, Bashar al-Assad, are designated subjects of international sanctions.
Her father, Assef Shawkat, was Syrian deputy Minister of Defence between 2011 and his death in 2012, and also subject to international sanctions.
Rob MacArthur from the NCA's International Corruption Unit said: "Our investigation also gives some insight into the complexity of tackling illicit finance. Innocuous deposits into UK high street banks can ultimately be derived from wealth accumulated by individuals subject to international sanctions.
"Contravention of sanctions undermines the integrity of the UK financial system. The sum in this instance may not be vast, but our identification and pursuit of it underlines our commitment to supporting wider UK efforts against sanctions evasion."
Rachael Herbert, Head of Threat Response for the National Economic Crime Centre, said: "This case shows the disruptive value of proactively using asset denial to recover illicit finance. Account forfeiture is one of the tools UK law enforcement can use in this area."
NCA inquiries found that Aniseh Chawkat rented a London flat for more than £60,000 per year.
Her account was made subject to an Account Freezing Order in November 2018, after the NCA informed Barclays that Chawkat had family links to the Syrian regime.
Zubair Ahmad QC for Aniseh Chawkat told the court that the NCA's application for forfeiture was not opposed.
nationalcrimeagency