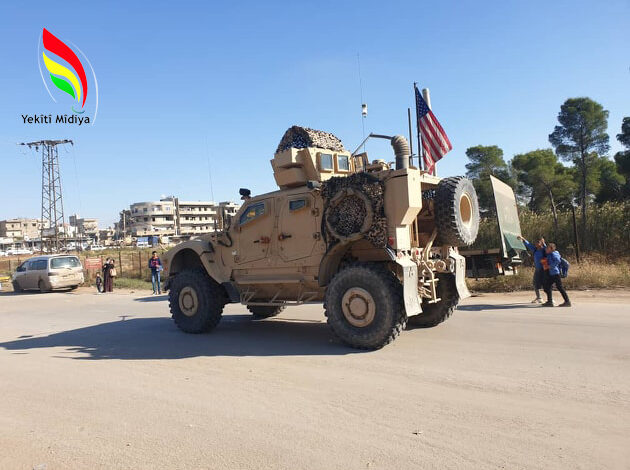 Yekiti Media
A US senior commander said on Monday that American troops who remained in Syria were being redeployed to bases in the east of the war-torn country to continue the fight against the Islamic State.
Speaking from an undisclosed location in Syria, Major General Eric Hill said that the Islamic State group was "trying to resurge wherever they can."
Hill has been the Commanding General of Special Operations Joint Task Force – Operation Inherent Resolve since June 2019.
He said that since March 2019, the US military intervention has captured over 700 IS group fighters.
The deployment of the mechanised force comes after US troops withdrew from northeastern Syria, making way for a Turkish offensive that began last month.
However, several miles away from the base, fighting between Turkish-allied fighters and the SDF (Syrian Democratic Forces) was ongoing, despite a cease-fire that has so far curbed the Turkish invasion but didn't end the violence.