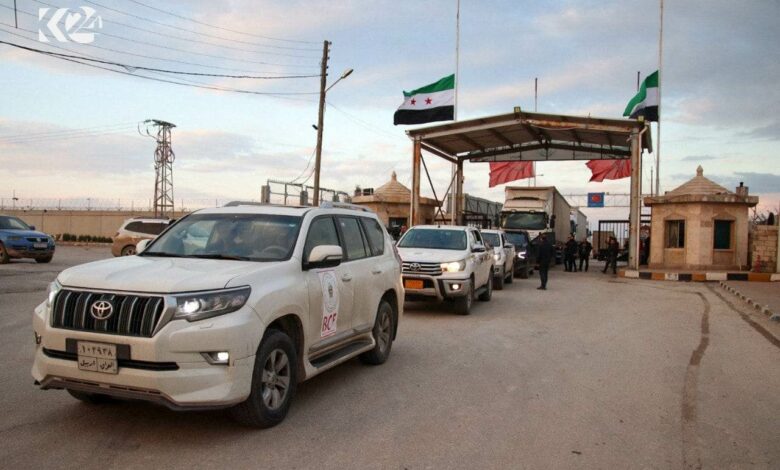 Yekiti Media
Convoys of aid from the Barzani Charitable Foundation, on Friday, arrived in Kurdistan Syria to help those afflicted by the earthquake that struck Turkey and Syria last Monday.
The head of the Barzani Charitable Foundation, Musa Ahmed, said: "We are proud to fulfill this duty of helping everyone and to be an umbrella for all Kurdistan, in the name of the immortal Barzani, the spiritual father of the Kurds… Their children are our children, and it is our duty to help them."
He pointed out that the Foundation's teams received a warm welcome, pointing to the facilities provided by the State of Turkey and the (AFAD) Agency to assist the Barzani Charity Foundation in delivering support to the afflicted in Syria.
Barzani Charity Foundation said on Twitter: President Masoud Barzani instructed BCF teams to assist all native communities of Afrin without discrimination and commended the BCF employees for helping earthquake-affected people.
At dawn on Monday, a 7.7-magnitude earthquake struck southern Turkey and northern Syria, followed hours later by another with a magnitude of 7.6 and hundreds of violent aftershocks, which left huge losses of lives and property in both countries.