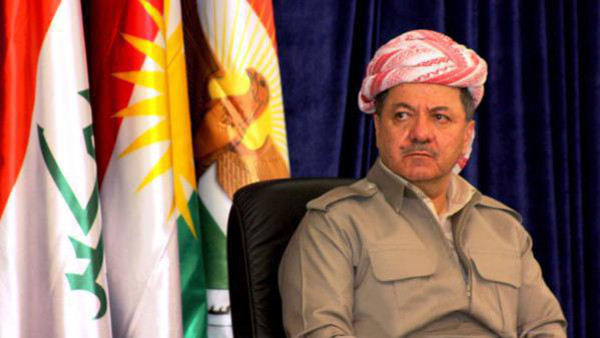 Iran was the first country to provide Iraq's embattled autonomous Kurdish region with weapons to fight off jihadist-led militants, president Massud Barzani said on Tuesday.
"The Islamic Republic of Iran was the first state to help us… and it provided us with weapons and equipment," Barzani said at a joint news conference with Iranian Foreign Minister Mohammad Javad Zarif.
Militants led by the Islamic State of Iraq and Syria (ISIS) jihadist group launched a major offensive in June that overran large areas of Iraq, and began a renewed push earlier this month that saw Kurdish forces pushed back towards their regional capital of Erbil.
The Kurdish setbacks sparked a campaign of U.S. air strikes in northern Iraq and an international effort to provide them with arms and ammunition, and they have since managed to claw back some territory from the militants.
Zarif, who arrived in Iraq on Sunday, reiterated his assertion that while Iran is supporting its neighbour to the west, it is not doing so with forces on the ground.
There have been reports of Iranian forces fighting in Iraq, and despite Zarif's denial, evidence points to a more direct military role by Tehran.
State media reported that an Iranian pilot was killed fighting in Iraq, and several Iranian Su-25 warplanes are also in the country.
"We asked for weapons and Iran was the first country to provide us with weapons," Barzani said.
Militants from the Islamic State have clashed with Kurdish peshmerga fighters in recent weeks and taken control of some areas on the periphery of Iraqi Kurdistan.
By AFP | Erbil
english.alarabiya.net