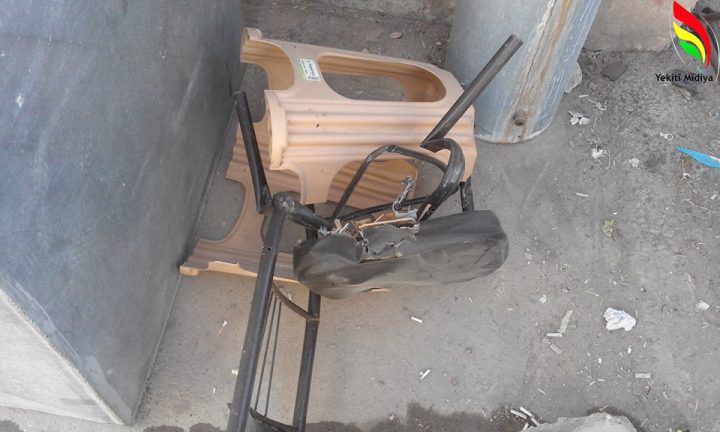 A bomb exploded early Sunday 31/07/2016 in Kurdistan Democratic Party in Syria office (PDK-S) in Girky-legy.
Yekiti Media reporter in Girky-Legy said that the bomb exploded in Sunday at town today in the Office of PDK-S, where damages were in some of the office holdings and buildings next the office.
It is noteworthy to tell that: the attempted burning and bombing of the Kurdish National Council parties offices carried out by unidentified masked men had not caught on one of them by PYD Asaish, despite the recurrence of the incident in the town.
Also,It is worth mentioning that: the local office of the Kurdish National Council in Girky-Legy had been twice to attempted bombing and resulted in the damage of the contents of the office.