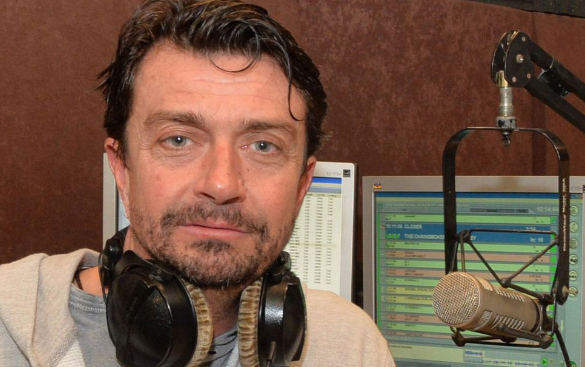 Yekiti Media
A British radio DJ who hosted a popular breakfast show in Lebanon has been murdered, according to reports.
Gavin Ford's body was found at his home in Beit Mery, east of Beirut on Tuesday.
The 53-year-old's colleagues reportedly raised the alarm after he did not arrive for work on Monday – which was his birthday, according to his Facebook page.
Lebanese newspaper Annahar said Ford had been strangled and was found handcuffed, while marks on his body suggested he had been hit by a sharp object.
LBC TV said he was strangled and struck on the head.
An official confirmed Ford had been strangled, the AP news agency reported.
Neither the police nor Ford's station, Lebanon's Radio One, commented on the reason for his death, but security services are not ruling out a criminal investigation, according to the country's national news agency.
Radio One, which he reportedly joined in 1996, said it was "heartbroken to announce the passing of our dear Gavin Ford", who had been a "member of our team for many joyful years".
It added on its Facebook page: "We extend our deepest sympathies to his family, friends and colleagues all over the world. Rest in peace Gavin."
Shocked listeners posted hundreds of comments after hearing the news.
"It feels like I lost someone close to me, despite having never seen him," said Vanig Bostanian.
Dana Alaywan wrote: "For more than 20 years, Gavin has been making me smile on the way to school, to university, and to work.
"My mornings will never be the same without him."
Britain's ambassador to Lebanon, Chris Rampling, tweeted: "I am shocked and deeply saddened by the death of Gavin Ford, one of Lebanon's most popular morning breakfast hosts.
"The thoughts of all at the Embassy are with his family, friends and colleagues at this terribly difficult time."
SKY