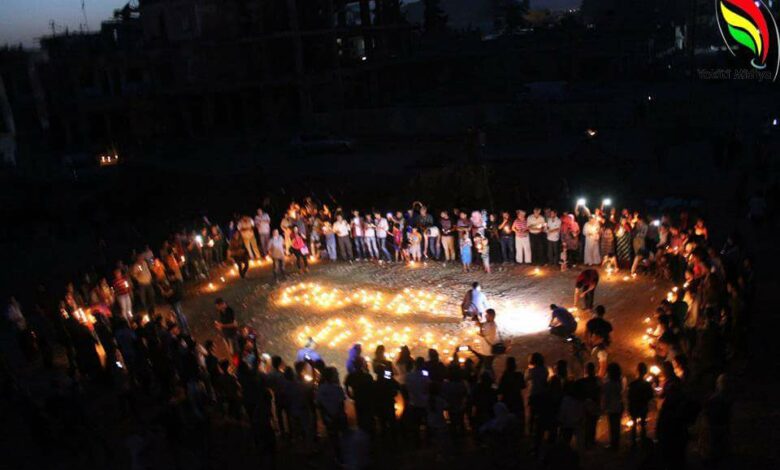 Breaking news
News
Candles lighting in place of Qamishlo bombing to martyrs commemorate
Yekiti Media – Qamishlo
Dozens of residents of Qamishlo city gathered on the evening of Thursday in place of the terrorist bombing in the western district, which claimed the lives of dozens of martyrs and wounded.
According to Yekiti Media reporter in Qamishlo rally came at the initiative and invitation of an independent group of youth of the city, where they were lighting the candles, and wrote great words candlelit "QAMIŞLO JIYANE" ( Qamishlo is Life ).
At the end of the meeting a speech on behalf of the organizing committee thanked participants, calling on to rebuild the spirit and life to the area of the bombing which targeted terrorist blast.
It is worth mentioning that a suicide bomb truck rocked the western district Qamishlo on Wednesday 07/27/2016 claimed the lives of dozens of martyrs, the wounded and significant loss to property of citizens.