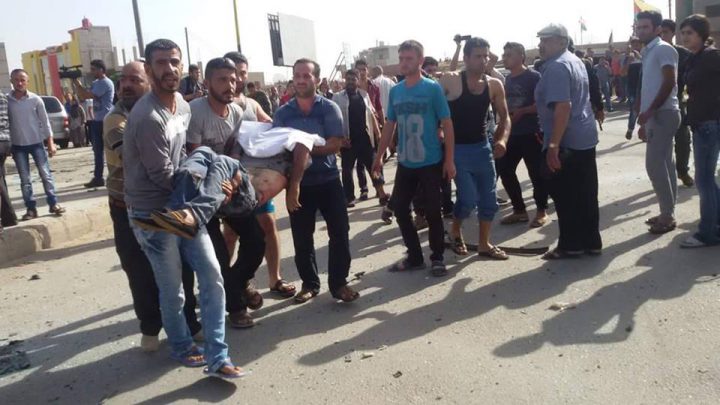 Yekiti-Media
Qamishlo 14/5/2016
A car bomb exploded on Saturday afternoon, May14th, 2016 in a car laundry adjacent to Hilelia Roundabout which is known  " Qurmouti " roundabout in Qamishlo city, resulted in the loss of two person lives and four injured.
Yeketi-Media reporter said that the car was broken down and was pulled into the sink, while laundry worker were trying to open, it immediately exploded , and resulted in the loss of the worker life and the life of a second person who was in the van parked near the laundry as well as four others injured, and they were taken to one of the hospitals in the city.
Yekiti-Media reporter pointed that the explosion resulted in many damages to the car laundry properties, the shops, the houses neighboring the place of the explosion and the outbreak of a state of fear and anxiety among the residents.
It is important to mention that the car bomb exploded before the date of the protest that the Kurdish National Council (ENKS) called on the occasion of the Sykes-Picot agreement centenary an hour and a half , and in the same neighborhood they prepared to sit in.