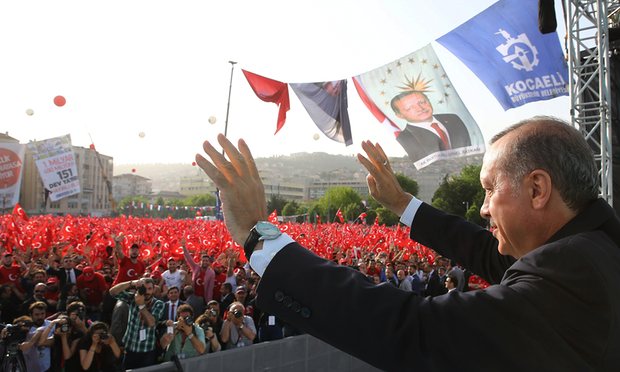 Turkey's president, Recep Tayyip Erdoğan, has criticised western countries, saying they care more about gay rights and animal welfare than the fate of conflict-stricken Syrians.
Addressing a large crowd in north-west Turkey, Erdoğan also accused the west of possessing a mindset "remnant of slavery and colonialism".
His latest anti-western outburst came on Friday amid a standoff with the EU over its demand that Turkey amend its anti-terrorism laws to secure visa-free travel in Europe for Turkish citizens.
Erdoğan said: "Shame on those who don't show sensitivity … to the women and children who reach out to them for help. Shame on those who deny the sensitivity they show to … the whales, the seals and the turtles in the sea to 23 million Syrians."
The European commission has said it made its offer of visa-free travel dependent on Ankara rewriting its anti-terrorism laws because they were used to prosecute journalists and government critics.
theguardian.com