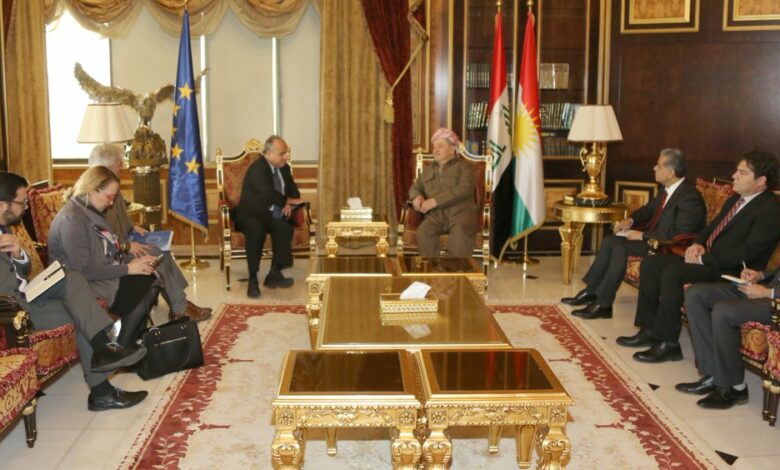 A European Union (EU) delegation visited the Kurdistan Region on Wednesday and separately met with senior Kurdish leaders to discuss the latest developments in the autonomous Kurdistan Region, Iraq, and Syria.
Jean-Christophe Belliard, the Deputy Secretary-General for Political Affairs of the European External Action Service (EEAS), led the EU delegation which met with Masoud Barzani, the President of the leading Kurdistan Democratic Party (KDP) and former President of the Kurdistan Region.
"During the meeting, the two sides spoke of the new developments in the Kurdistan Region, Iraq, and the situation in Syria," a statement from Barzani's press office read.
They spoke of the process of the formation of the new Kurdistan Regional Government (KRG) cabinet following last September's parliamentary elections.
The two sides also discussed the new Iraqi government and how Prime Minister Adil Abdul-Mahdi's tenure seems to be paving the path for a new chapter in relations between Baghdad and Erbil, the statement added.
"President Barzani reiterated his message of optimism insofar as the new Iraqi government is concerned," and they also spoke of the situation in neighboring Syria in general and in the Syrian Kurdistan area in particular.