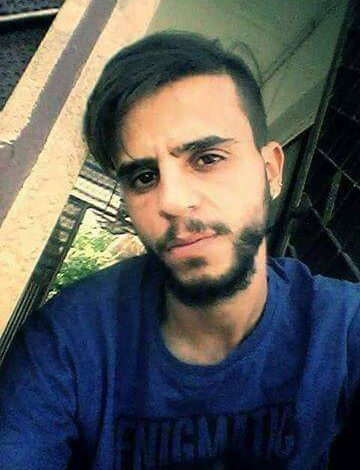 Breaking news
News
fact of death of a kurdish young man,who was from Amouda city in PYD conscription camps
Yekiti Media
The kurdish young man Amer Ali Darwish (Qerno) died on Sunday after he became ill in one of military units the compulsory recruitment of PYD.
Amer was arrested about a month ago by PYD militants arguing that he is required for compulsory recruitment. then his father heard that: Amer's health is deteriorating and he suffers from severe pulmonary infections. So he rushed to go to the military segment, with some medicines, but officials there refused to receive medicines from him.
Ali Darwish said that his comrades were aware of his health state but the officials have prevented from reviewing doctors.
That has about 75 of his comrades on hunger strike to pressure officials to send him to a medical center for treatment.
Ali also said that the state of Amer soured even more after him out of the camp and then treated for two days in the hospital, it was found that inflammation in the chest was the result of the harsh weather conditions suffered in the recent period.
A relative of Amer said to Yeketi Media that: PYD refused to hand over his body to Amer's family with their insistence on burial him in the martyrs cemetery, pointing out that the commandment of Amer was buried alongside his mother in Amouda Cemetery.
Amer Ali Darwish (Qerno) was born in 1993 in Amouda city and he was a son of known family of national struggle, and he was arrested about a month ago by PYD militants.