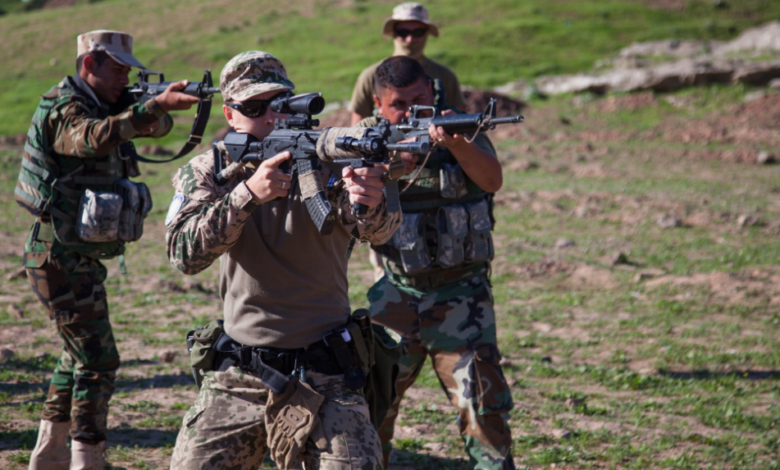 The Finnish government has announced that crisis management troops will be redeployed from Iraq to the Kurdistan Region as part of continued efforts being made to restructure Operation Inherent Resolve (OIR).
The OIR is the US-led military offensive against the Islamic State (ISIS) which was established in June 2014, operating both in Iraq and Syria. Finland has been part of the OIR since August 2015.
The Finnish Crisis Management Force in Iraq (SKJI) began operations in the the country in early 2018 as part of international efforts to fight ISIS, according to the Finnish Army.
80 troops are set to be re-deployed to Erbil, although the Finnish government has not specified from which Iraqi base they are being transferred.
The troops will be re-deployed to the KRG to join Finnish troops operating in Erbil as part of the Kurdistan Training Coordination Center (KTCC), according to the statement.
"Finnish action enabled the coalition to operate at a secure base and improved the performance of Iraqi security forces in the fight against Daesh," the Monday statement read, using the Arabic acronym for ISIS.
Finland already has 100 specialist military personnel in the Kurdistan Region, training Peshmerga in its fight against ISIS, as part of the KTCC along with Italy, the United Kingdom, Germany, the Netherlands, Norway, and Hungary.
"The Finnish security team's duties in Iraq will cease as a result of the change," according to the Finnish Army's statement.
As of Spring 2018, the Finns had trained about 750 Iraqi Armed Forces soldiers from two different infantry brigades.
"The purpose of the training provided was to support anti-Daesh operations and the establishment of a sustainable Iraqi security structure," the statement added.
Diplomatic and military delegations from the Kurdistan Region previously have been welcomed in Helsinki, especially during the battle against ISIS.
Helsinki does not have a diplomatic mission in the Kurdistan Region.
Rudaw