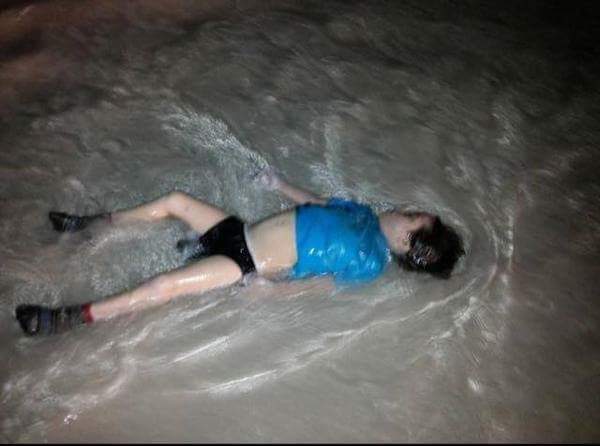 Breaking news
News
Four children drown in river on Turkish border, family blames Turkish soldiers
ERBIL, Kurdistan Region – Four children, one aged 3, have drowned in Mawan river that separates Kurdistan Region from Turkey's southern border on Saturday, relatives told Rudaw.
Three of the children are from the same family, aged 3, 9 and 12,their mother Noura Yousif told Rudaw.
The family is  from the Syrian Kurdistan and were seeking treatment for their 8-year old child who is blind in Turkey, she said.
Noura said that they were initially able to cross the border from Kurdistan Region into the Turkish territory, but they were then caught up by the Turkish military.
She said one of the soldiers in particular was very aggressive, asking the family to go back to where they came from.
"He was ver bad," she said saying they did nothing wrong except for the fact they were seeking treatment for their child in Turkey.
"He said 'either you leave, or I will kill you," she told Rudaw TV via  Skype from a hotel reserved for the refugees in the Turkish border city of Hakari.
Noura, whose four children and husband tried to cross the border with some 20 families, said that a man saved her 8-year old child in the river.
"But he was told by the [Turkish] soldiers that 'if you help them, we will kill you," Noura said, adding that it is why they did not receive any help as her children were dying in the river.
Noura said that her husband is now in a Turkish hospital.
A fourth child from a different family also drowned on Saturday in the same river, his father told Rudaw.