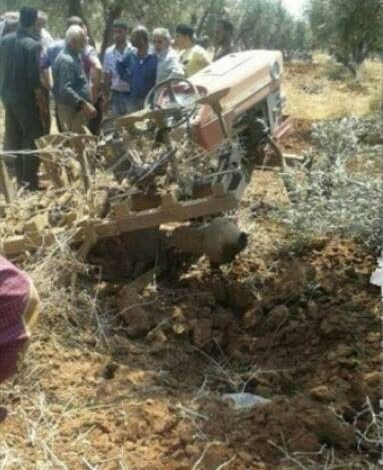 Yekiti Media
Four People were killed yesterday on Wednesday 7 November 2018 by explosion of landmine in Afrin countryside.
The explosion of landmine happened in the Tractor in "Seranle" village, in Bulbuleh Country, Hamza Ibsh, Ismaiel Ibsh, Mohamaed Mamdoh ALzen and Rhaf Mehemid lost their lives by the explosion.
Dozens of Kurdish civil lost their life due to same explosions in Afrin and countrysides after Turkish occupations in March 2018.
A lot of horrors and crimes committed by the Islamic oppositions factions to Kurdish people in Afrin city since the Turkish occupation in last March.