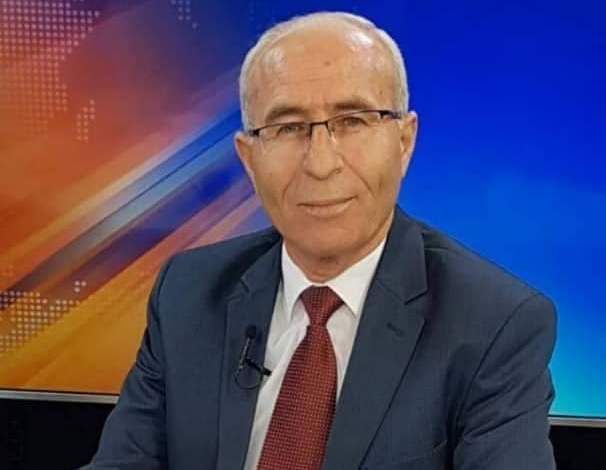 Breaking news
News
Gabriel Moshe Banned from Traveling to Kurdistan Region of Iraq KRI
Yekiti Media
The authorities of the Autonomous Administration (Democratic) of North and East Syria AADNES, prevented Mr. Gabriel Moshe Kourieh, member of the Assyrian Democratic Organization ADO and director of the Relations from traveling to the Kurdistan Region of Iraq, on 28/8/2021, where he intended to go to Erbil through the Simalka crossing to attend a meeting with the German consulate scheduled for 08/30/2021, in order to obtain a visa to participate in a workshop in Germany.
The decision of the Office of Relations and Coordination of the Autonomous Administration is not the first of its kind, it was preceded by a decision to prevent a leadership delegation of the Peace and Freedom Front from traveling to KRI on flimsy pretexts on 5/7/2021, followed by a decision to prevent Mr. Gabriel Moshe Korieh from traveling to the region on 24/7/2021. The ban was repeated twice, first on 25/8/2021, and the second on 30/8/2021 before the date of his rescheduled meeting with the German Consulate; this happened, in spite of, Mr. Korieh meeting with the official in charge of the office of Relations and Coordination of the AADNES administration.
In order to justify the travel ban decision, the Autonomous Administration is trying to place the responsibility on the KRI authorities, in an effort to entrap the Syrian Opposition and fabricate a conflicts with the KRI leadership, which, the later, recently have required (Syrians) to fill out a special entry form, excluding the AADNES leaders or officials, the Syrian Opposition leaders who reside in the areas under the control and influence of the AADNES, including the leaders of the Assyrian Democratic Organization.
This is happening at a time when officials from the AADNES Administration and affiliated parties have been traveling, without hindrance, to the region without any obstacles from this authority. This clearly refutes the allegations of this Administration, and indicates a new tendency to target the representatives of the Assyrian Democratic Organization and other parties that differ politically with the influential forces within the AADNES administration, by preventing their leaders from traveling and restricting their movement, and preventing them from participating in conferences and events held outside the country.
The Assyrian Democratic Organization condemn this behavior, and hold the Autonomous Administration authorities solely responsible for preventing the the leaders of the ADO and other personnel of the Syrian Opposition from travelling, and we believe that these measures are inconsistent with human rights charters, foremost of which is the right of travel and movement. It also breaches the principles of freedom and democracy, and we demand the administration to immediately stop these measures and abide by its declared slogans.
Syria 31/8/2021
Assyrian Democratic Organization
Executive Office