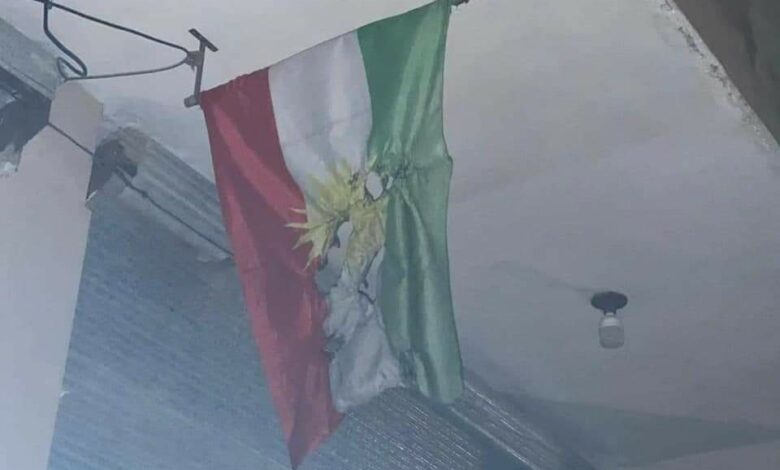 Breaking news
News
Ad-Darbasiyah… (Ciwanên Şoreşger- Revolutionary Youth) attacks the office of the local council and the Democratic Party and burns the Kurdish flag
Yekiti Media
The PYD's Ciwanên Şoreşger attacked again this evening the office of the local council of the Kurdish National Council and the office of the Kurdistan Democratic Party in the city of Ad-Darbasiyah in Syrian Kurdistan.
Yekiti Media correspondent said that a group of members of the organization, estimated at about 30 people, attacked the offices of the local council and the Democratic office, threw stones at the two offices, chanted treasonous slogans against the National Council and the Kurdistan Democratic Party, took down the Kurdish flag and the party's logo and burned it.
Our correspondent confirmed that a state of tension prevails in the city, in the failure of the Asayish Democratic Union to prevent the elements of Ciwanên Şoreşger from attacking the two offices, despite their passing in front of the Asayish center.
3 masked men riding a motorcycle threw a bomb into the local council office after midnight, causing material damage to the contents of the office and creating a state of fear and panic among the residents.