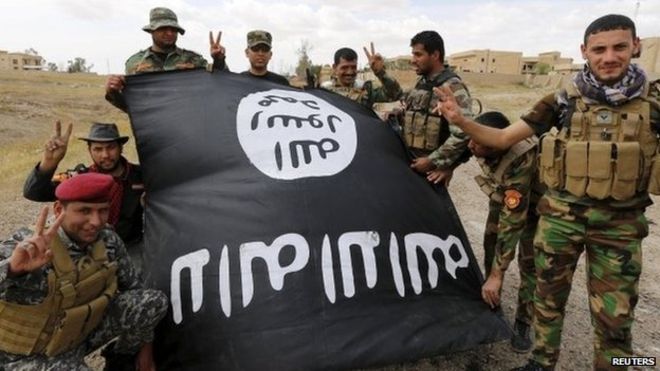 Islamic State (IS) has lost more than a quarter of its territory in Iraq since the US-led coalition air campaign began in August, a Pentagon spokesman says.
Col Steve Warren said it was too early to say the tide was turning, but that air strikes and Iraqi ground forces had "unquestionably inflicted some damage".
IS took over swathes of Iraq and Syria last June.
The announcement came ahead of talks between Iraq's prime minister and US President Barack Obama in Washington.
Iraqi PM Haider al-Abadi wants the coalition to step up its air campaign against IS.
Syria 'unchanged'
Col Warren told a news conference on Monday that IS had lost 25% to 30% of its territory in Iraq, equating to 12,950 to 15,540 sq km (5,000 to 6,000 sq miles).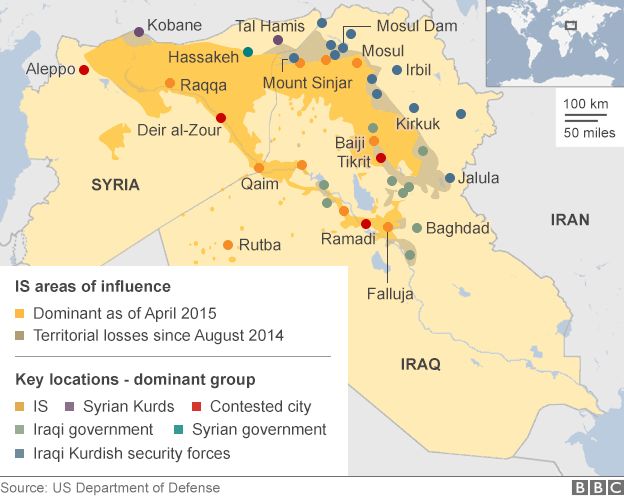 The frontline had been pushed either west or south in the provinces of Irbil, Babil, Baghdad and Kirkuk, he said.
"Among other strategic infrastructure and sizeable towns where [IS] has lost territory are Mosul Dam, Zummar and the vicinity of Sinjar Mountain."

Analysis: Jim Muir, BBC News, Beirut
There has been a huge contrast between the lightning advances scored in Iraq by IS last summer, and the painfully slow process that has seen some of that ground recaptured.
IS militants have put up a fierce defensive struggle, and made advances a deadly affair. Because of that, each setback they have faced is significant even if some of lost territory is not as strategically important as Mosul Dam and Tikrit.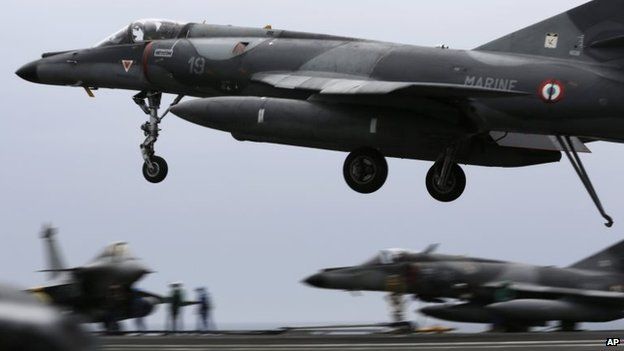 While coalition bombing has helped contain and damage IS, only troops can push it back. The Kurds, both in Iraq and Syria, have proven by far the most cohesive forces in doing that.
The structural deficiencies in Iraq's army, and the controversy over the use of Shia militia, may limit the extent – and extend the timeframe – of further advances against IS in Iraq.
While it has lost its extraordinary momentum, IS is still far from finished.

The city of Tikrit was expected to be cleared of militants "relatively soon", Col Warren said.
Mr Abadi announced last week an offensive to drive IS out of Iraq's biggest province, Anbar.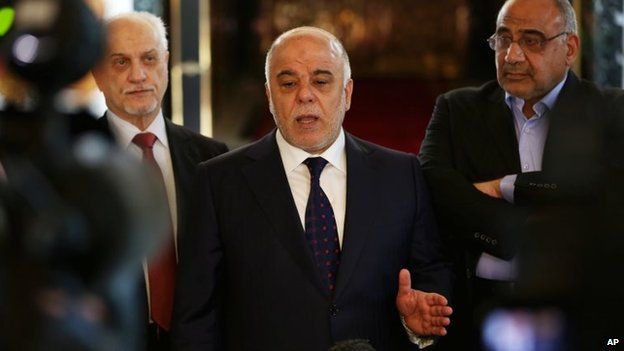 The Pentagon said IS's area of influence in Syria remained largely unchanged since coalition air strikes began in September.
Its gains in Suweida, Damascus Countryside and Homs provinces have been offset by losses in Aleppo and Hassakeh provinces.
BBC