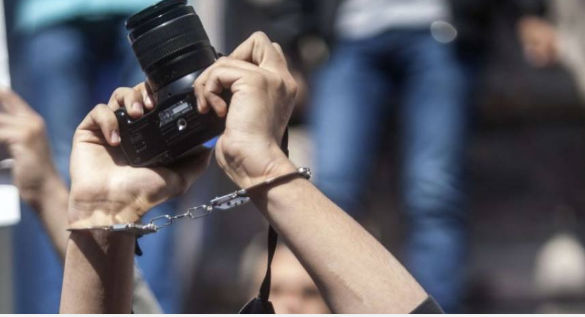 Yekiti Media
Iraq and Syria are among the nations with the worst records for prosecuting the killers of journalists in the 2018 Global Impunity Index released by the Committee to Protect Journalists (CPJ) this week.
CPJ analyzed the death of journalists based on the number of unsolved murder cases as a percentage of each nation's population over a 10-year period between September 1, 2008 and August 31, 2018.
"In the past decade, at least 324 journalists have been silenced through murder worldwide and in 85 percent of these cases no perpetrators have been convicted," read a statement by CPJ. "It is an emboldening message to those who seek to censor and control the media through violence."
Out of 14 countries included in the Global Impunity Index, Syria came second with a total of 18 unsolved murder cases involving journalists from a population of 18.3 million people followed by Iraq in third place with 25 unsolved murder cases from a population of 38.3 million.
Somalia held the worst rate for the fourth year in a row with 25 unsolved cases from a population of 14.7 million.
The remaining nations included in the 2018 Global Impunity Index include South Sudan, Philippines, Afghanistan, Mexico, Columbia, Pakistan, Brazil, Russia, Bangladesh, Nigeria and India.
Only nations with five or more unsolved murder cases are included in the index. It does not include the number of journalists killed while on dangerous work assignments or during armed conflict.
CPJ noted that the majority of those killed in their line of work were local journalists.
"The list includes states where instability caused by conflict and violence by armed groups has fueled impunity, as well as countries where journalists covering corruption, crime, politics, business, and human rights have been targeted and the suspects have the means and influence to circumvent justice through political influence, wealth or intimidation."
The Global Impunity Index is released by CPJ in conjunction with the International Day to End Impunity for Crimes against Journalists which falls on November 2 annually.
Rudaw