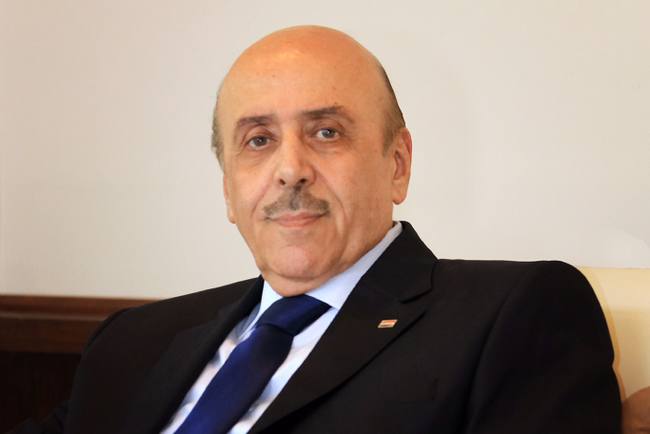 France has issued international arrest warrants for three senior Syrian intelligence officials in connection with the deaths of two Franco-Syrian nationals, legal sources said Monday.
This is a first since the beginning of the revolution in Syria, in 2011, which caused a civil war.
Warrants were issued by an examining magistrate, in accordance with the prosecution's submissions, on the counts of "complicity in acts of torture, complicity in enforced disappearances, complicity in crimes against humanity, and war crimes."
Among those prosecuted is Ali Mamlouk, the current director of National Security in Syria, and the man who oversees the entire Syrian security apparatus.
French newspaper Le Monde reported that the decision was not yet announced in France, and is part of a lawsuit that the French judiciary has been investigating since 2016, relating to issues of the forced disappearance of some Syrians carrying the French nationality.
The French judicial inquiry, which resulted in the arrest warrant for Mamlouk and others, was based on documents known as "Caesar", the Syrian photographer of the Assad army, who fled the country in 2013 carrying pictures of thousands of Syrians who were tortured or severely tortured in prisons the system.
The other two senior Syrian officials are Jameel al-Hassan, Syria's air force intelligence chief, and the head of air force intelligence in Bab Tuma, a Damascene area.
The French investigation was based on documents from a file known as "Ceasar", which exposed pictures of torturing techniques in Syrian prisons and pictures of citizens who died as a result of torture by the Syrian regime.
Syrian intelligence had arrested Franco-Syrian Mazen Dabagh and his son Patrick in November 2013, after the two were participating in an anti-regime peaceful demonstration. The father and son were confirmed dead last August, after being tortured to death in Syrian prisons.
Mamlouk was previously accused of attempting to organize bombings in Lebanon in 2015 following the arrest of former Lebanese minister Michel Samaha with eplosives in his car brought in from Syria. Samaha had admitted that this was done in coordination with Mamlouk.
alarabiya