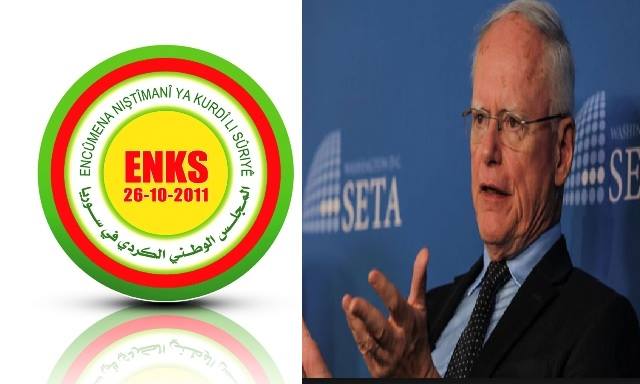 Yekiti Media
The US envoy to Syria James F. Jeffrey met with the Kurdish national council "ENKS" (Local council in Kobani ) on Saturday 8 /12/2018 in Intab City In Turkey.
Abd AlHannan Abbas who is participant in the meeting by the council said in comments to Yekiti Media website that the American side confirmed that the united nations UN resolution 2254 in must be ground to solve in Syria .
And Jeffrey called the ENKS for coexistence and openness and dialogue with the rest of the Syrian components.
The meeting dealt with the council's relations with Turkey and Kurdistan Region and discuss the status of Roj Peshmerge forces promoted.
And the American side expressed his displeasure from looting and robbery in Afrin city by the pro-Turkey factions.
And the meeting was discussed to the relations with democratic union party PYD and Kurdistan Workers' Party PKK and how dealing with them and at the end of the meeting the American side confirmed his desire to continue the meeting with thr ENKS.