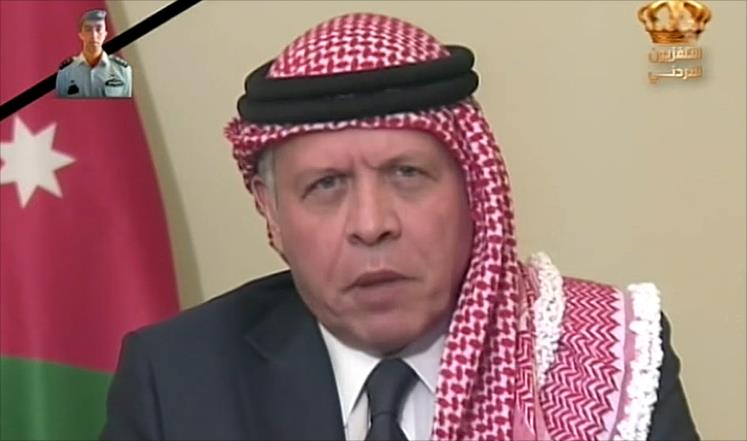 Reports & Files
Jordan says to intensify role against Islamic State militants
(Reuters) – Jordan will intensify its efforts with an international coalition fighting Islamic State after the killing of a captured Jordanian pilot, a government spokesman said on Wednesday.
"We are talking about a collaborative effort between coalition members to intensify efforts to stop extremism and terrorism to undermine, degrade and eventually finish Daesh," Mohammad al-Momani said, using an Arabic acronym for Islamic State.
King Abdullah headed a meeting with senior security officials on Wednesday, he added.
Jordan has mounted air raids in Syria as part of the U.S.-led alliance against Islamic State insurgents and said on Tuesday that it would deliver a "strong, earth-shaking and decisive" response to the killing.
"All the State's military and security agencies are developing their options. Jordan's response will be heard by the world at large but this response on the security and military level will be announced at the appropriate time," Momani said.
Jordan hanged two Iraqi jihadists, one a woman, on Wednesday in response to the release of footage purported to show the pilot, Mouath al-Kasaesbeh, being bunrt alive in a cage.
Both had already been sentenced to death.
The king cut short a visit to the United States to return home following word of the death of Kasaesbeh, who was captured in December when his F-16 warplane crashed over northeastern Syria.