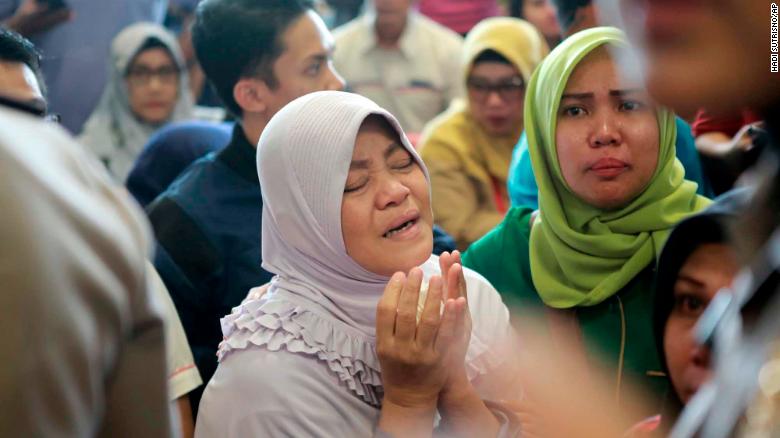 An Indonesian passenger plane carrying 189 people, including one child and two infants, crashed into the sea close to the capital Jakarta, 13 minutes after takeoff.
The Lion Air flight JT 610 disappeared from radar during a short flight from Jakarta to Pangkal Pinang on the Indonesian island of Bangka on Monday morning, according to Indonesia's National Search and Rescue Agency (SAR). It was carrying 181 passengers, as well as six crew members and two pilots.
The flight made a request to air traffic control to return to base about 12 miles out from takeoff, but did not indicate there was any emergency, Yohanes Sirait, spokesman for AirNav Indonesia, the agency that oversees air traffic navigation, told CNN
The spokesman added that the aircraft would have been given priority landing upon such request, but that air traffic controllers lost contact with the plane shortly after. The plane had not turned back, according to the radar.
The plane, a new Boeing 737 MAX 8, had reported problems the night before on a flight from Denpasar to Jakarta Air Lion's CEO Edward Sirait told local media TV1 in an interview.
Sirait said engineers had checked and repaired the problem and reported that the plane was ready to fly. He added that Lion Air was preparing two aircraft to fly victims' family members from Pangkal Pinang to Jakarta.
CNN