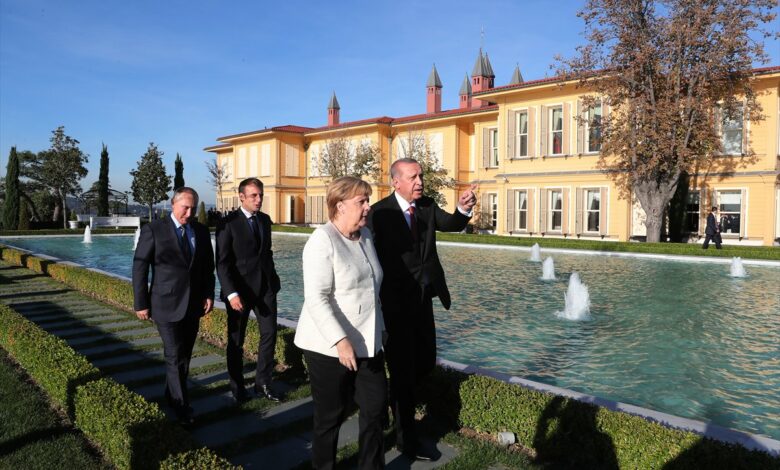 On Saturday, the leaders of Turkey, Russia, France, and Germany meet in Istanbul to discuss the political solution in Syria and consolidate the ceasefire in Idlib, Northern Syria, in the presence of the UN special envoy to Syria, Staffan de Mistura.
On Friday, the Turkish presidential spokesman, Ibrahim Kalin, said, "The primary goal would be to "clarify the steps to be taken for a political solution and to determine a roadmap."," according to the French news agency AFP.
The AFP reported that the summit would discuss the ceasefire in Idlib, reached by the Turkish and Russian presidents last September.
The AFP quoted the Elysee Palace as saying that "France hopes to extend the ceasefire to enable aid convoys to get through to Idlib, home to three million people."
Putin's spokesman, Dmitry Peskov, said, "The issue of the day is to reconcile different formats to synchronize our watches, to negotiate, and to attempt to identify common topics."
De Mistura said that "The UN faces "a serious challenge" to its efforts to forge a peace deal in Syria as a result of the government's refusal to accept any formal role for the UN in forming the constitutional committee."
The Negotiations Committee, founded in the Riyadh 2 Conference, announced from Moscow that it refused Bashar al-Assad to stay in power or to be considered a legitimate representative of the Syrian people.
Smart