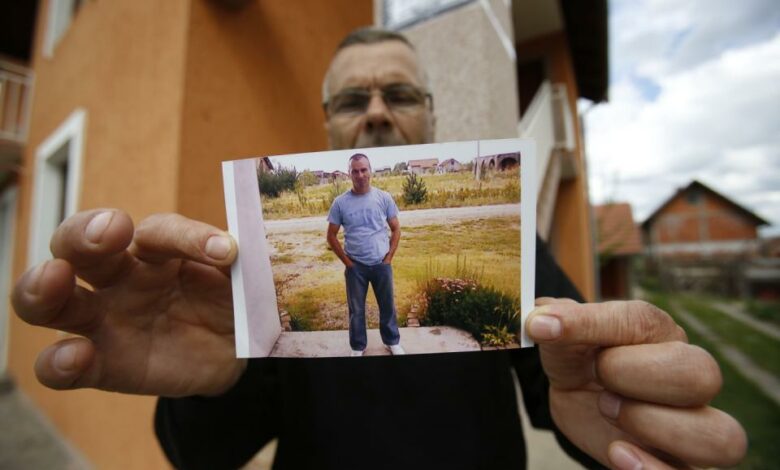 Reports & Files
Man who fought in Syria detained in Bosnia over police killing
(Reuters) – Two Bosnians, one of whom fought in Syria, were arrested on Tuesday in connection with an assault on a police station by a man shouting "Allahu Akbar" (God is greatest) that left one officer and the gunman dead and two policemen wounded.
Though the precise motive is not yet known, the attack on Monday evening in the eastern, mainly ethnic Serb, town of Zvornik has revived fears of radical Islam in Bosnia, where authorities estimate that up to 200 Muslims have fought alongside militants in Syria and Iraq.
The assailant, 24-year-old Muslim Bosniak Nerdin Ibric, was killed in an exchange of fire as he stormed into the police station.
Bosnian Security Minister Dragan Mektic said one person who had fought in Syria and been in contact with Ibric had been detained and a second person regarded by authorities as "extremely radical" had been questioned.
"We are trying to establish the possible influence of this person on the execution of this terrorist act," Mektic said of the detained man.
Police later said they had arrested a second man in an area near Zvornik and searched a building used for Islamic prayer in the village of Dubnica, where relatives of the gunman said he prayed.
The attack threatened to stir tensions between Serbs and Bosniaks in Bosnia, a country still deeply divided 20 years after the end of a war that killed 100,000 people during the collapse of Yugoslavia.
Zvornik is inside the Serb Republic, an autonomous region within Bosnia dominated by Serbs. Security in the region was beefed up on Tuesday with armed police guarding government buildings.
Serb Republic leader Milorad Dodik, who advocates Bosnia's dissolution, seized on the assault as a consequence of incompetence at the national level, saying the Serb Republic would step up its own intelligence capabilities.
Mektic said that Ibric was not on the radar of Bosnia's intelligence services as an extremist or criminal.
Ibric, an infant during the war, lived with his mother in the remote village of Kucic Kula in forests near Zvornik. His father was killed during a wave of ethnic cleansing of non-Serbs by Bosnian Serb forces in the east of the country in the early 1990s.
Neighbors said he was quiet, jobless and drawn to the austere Wahhabi form of Sunni Islam, followers of which have grown since the Bosnian war during a period of upheaval and poverty.
"It seems he was connected to the Wahhabis; they inspired him to do this," Safet Ramic, a cousin of the gunman, told Reuters by phone.