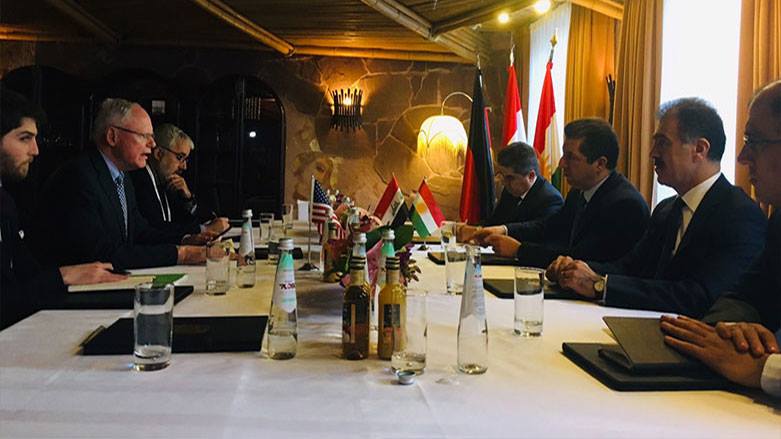 Breaking news
News
Masrour Barzani meets U.S. Special Presidential Envoy for the Global Coalition to Counter ISIL
During the second day of the Munich Security Conference today, Chancellor "Masrour Barzani"
had a lengthy discussion with Special Presidential Envoy James Jeffery about the situation in Syria and developments in Iraq. On ISIL, Chancellor Barzani said Kurdistan Region is alarmed by increasing attacks in several Iraqi provinces.
He noted that the nature of their operations has evolved, emphasizing the need to address the root-causes that led to the their emergence. Ambassador Jeffery recognized sacrifices by Peshmerga and Iraqi Security Forces in the war against ISIL.
They agreed that despite the territorial defeat of the terrorist organization, the ideology remains a shared threat. During their exchange, both also discussed developments in Syria.
Chancellor Barzani expressed concern about the future of the Kurdish people. He urged Ambassador Jeffery to help advance a permanent settlement based on dialogue with all communities and inclusive talks with political factions.
krsc