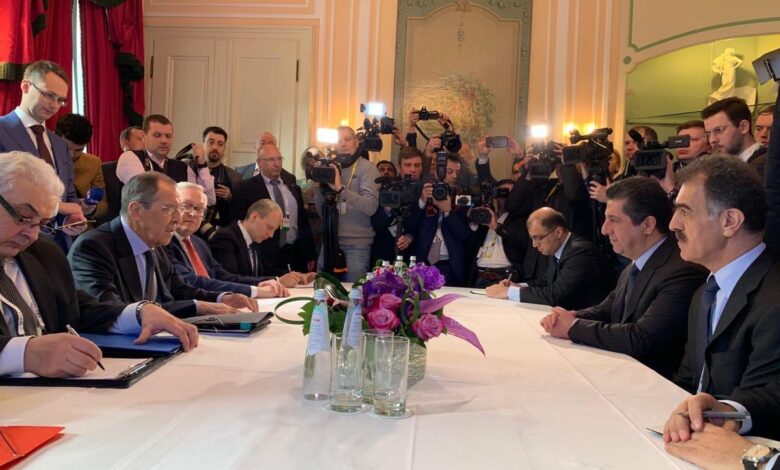 Chancellor Masrour Barzani met today Russian Federation Minister of Foreign Affairs Sergey Lavrov during the Munich Security Conference. In the meeting, both sides reaffirmed the historic relationship between the peoples of the Russian Federation and the Kurdistan Region.
On Syria, Chancellor Barzani raised his concern about the future of the Kurdish people.
He stressed the importance of a peaceful settlement that guarantees their rights and safety, and urged Russia to help advance that goal through inclusive talks.
They also reviewed ways to increase the strong economic ties with Kurdistan Region and Iraq as a whole.
The Chancellor is in Germany to join world leaders and international security decision-makers at the Munich Security Conference.
He is accompanied by KRG Spokesman Safeen Dizayee and KRG Representative to Germany Dilshad Barzani.